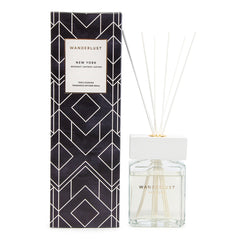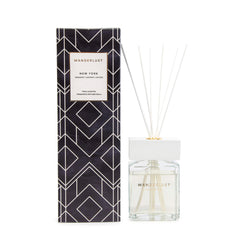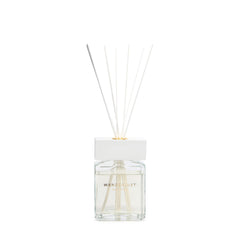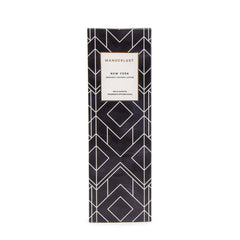 Sale
Sold Out
Wanderlust Diffuser 300mL - New York
D
ive right into the bustle of the 'city that never sleeps' with the luxurious blend of bergamot, saffron and leather - leading you to dazzling Broadway musicals, iconic storefronts on Fifth Avenue and the flashing neon lights of Times Square. Enjoying a lifespan of 14 weeks, this aroma derives from natural, European-sourced essential oils that will infuse that New York buzz into any space.
Product Details

Range: WANDERLUST

SKU: 49568

Brand: Salt&pepper
Features & Benefits

Scent: Bergamot, saffron & leather
Measurement: 300mL
Material: Glass
Packaging: Giftboxed
Care Instructions

The thickness of the diffuser's natural cotton sticks is very important. They are sized for optimal absorption of essential oils and slow-release of their fragrances over time. For best results, turn sticks upside-down and place back into bottle after the first 24 hours of opening the fragrance. This aids in the absorption of essential oils. For optimal lifespan of the diffuser, keep away from direct sunlight, heat & drafts; Caution: always place the fragrance and diffuser bottles on a level surface and away from all fragile, polished, painted and varnished surfaces. Avoid contact with eyes, skin and clothing. Spills should be cleaned immediately to avoid damaging the surface. Wash hands thoroughly after handling. Keep away from open flame, children and pets; Do not swallow. Seek medical attention if consumed.