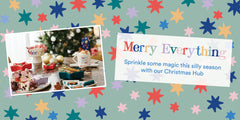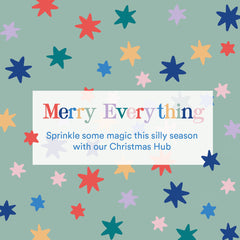 Welcome to the salt&pepper Christmas Hub, your one-stop destination for everything you need to sleigh this holiday season! Whether you're looking for the perfect gifts, planning to host legendary gatherings, or just ready to jingle all the way with family and friends, we've got you covered. Get ready to spice up your Christmas with a dash of holiday cheer and a sprinkle of festive fun. Let us turn your holiday season from 'ho-hum' to 'ho-ho-ho'!  
How will you be celebrating Christmas?
A few of our favourite Christmas Essentials
Christmas Shipping
When it's out of our hands, we can't guarantee pre-Christmas delivery. However, our guide below will help our delivery partners get your parcels to you as quickly as possible.

Delivery to TAS, NT, WA: Order by Monday 11th December.

Delivery to VIC, NSW, QLD, ACT: Order by Friday 15th December.