Bathroom
Bathrooms are the place where you can unashamedly be yourself. Don't believe us? answer this: Where else can you sing your favourite Bowie song with your trusty hairbrush in hand without judgement? Exactly.
Explore Bathroom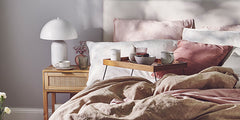 Bedroom
Bedrooms deserve way more credit than what they get. After all, we're all in there for almost half a day! This is your sign to transform your bedroom and treat yourself and your room to one you can be proud of.
Explore Bedroom
Dining Room
If dining rooms could talk, imagine the stories they could tell? Scan-da-lous! Whether you're gossiping with your nearest and dearest over a much-needed Shiraz or venting after a long day at work, find comfort in the space of your dining room.
Explore Dining Room
Home Bar
Shaken or stirred? Be the ultimate entertainer all year long with a home bar even your bartender would want! Whether you're a mixology novice or pro, find barware to make an easy Cosmopolitan to a complex Bloody Mary and everything in between.
Explore Home Bar
Home Office
No procrastination to be seen here! When it comes to working from home, put product in productivity with office essentials that spark your creativity and reinvigorate your passion.
Explore Home Office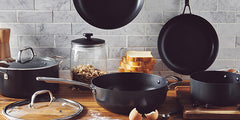 Kitchen
Messes, microwavable meals, and culinary masterpieces– Kitchens really do it all! No matter if you're a Michelin Star chef or baking enthusiast, create a kitchen worthy of all your cooking mishaps and triumphs.
Explore Kitchen
Living Room
We don't know about you, but we'll pick eating on the couch any opportunity we get. We can't think of anything better than putting your feet up, snuggling into your favourite throw rug and having a huge bowl of pasta.
Explore Living Room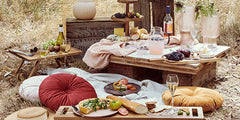 Outdoor
You've heard about bringing the outdoors in, but what about the indoors out? Headed to the beach? Perhaps even an afternoon hike followed by a picnic? Wherever you go, enjoy the comforts of home outdoors.
Explore Outdoor