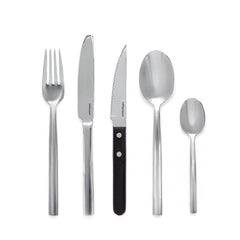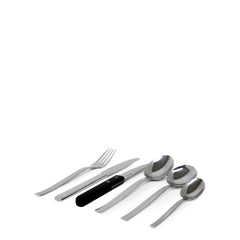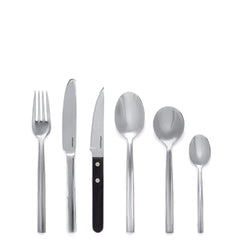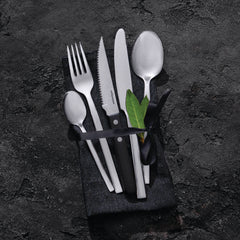 Sale
Sold Out
Monaco Cutlery Set with Steak Knives - 40 Piece
Steak. Chips. Three veg. It's hard to go past a classic. Pair you mid-week dinner with our Monaco 40 piece cutlery set with steak knives. Our set includes 8 table forks, 8 table knives, 8 tablespoons, 8 teaspoons and 8 steak knives with pom handles. Ergonomically designed and perfectly balanced, our cutlery set lets you savour every bite. Now all you have to do is decide — medium rare or well done?
Product Details

Range: CUTLERY

SKU: 53377

Brand: Salt&pepper
Features & Benefits

Made from quality stainless steel and steak knife with pom handle, the Monaco Cutlery Set with Steak Knife is dishwasher safe with an attractive mirror finish. Developed using advanced cutlery technology, each piece is evenly weighted and ergonomically designed. This set will easily complement any table setting and comes in an attractive gift box.
Care Instructions

6 tips for a long and happy life together: Do not leave your cutlery sitting with food on it! Rinse after use (please!); Avoid steel wool and abrasive materials when cleaning by hand; Place steel and silverware in separate compartments in the dishwasher; To avoid watermarks, dry your cutlery as soon as the dishwasher cycle finishes; Polish with a soft cloth occasionally if you want to make it really shine!; Humidity is no one's friend - do not store cutlery in original packaging between uses.