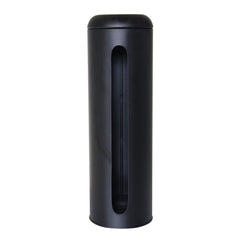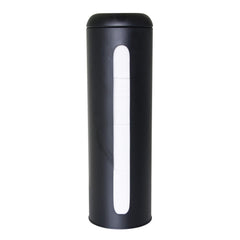 Sale
Sold Out
Suds Toilet Roll Holder 47x15cm - Black
When you need a trusty sidekick for your bathroom voyages, our Suds toilet paper roll holder is here for you! Made from sturdy metal, our black chic holder comes with a handy lid to keep your rolls protected and within easy reach. It also has a super cool open window design that lets you see exactly how many rolls you have left before it's time to restock. No more awkward moments on the throne! And it's easy to clean too – simply wipe it with a damp cloth. So, whether you're an over or under kind of person, our Suds is here to make sure you never run out of toilet paper again!
Product Details

Range: SUDS

SKU: 42040

Brand: Salt&pepper
Features & Benefits

Made of sturdy metal, the Suds Toilet Roll Holder has a simple elegant shape and comes in a range of colours to match any bathroom décor. Holds 4 toilet rolls.
Care Instructions

Wipe clean with a damp, clean cloth.